Today, advertising trends are gradually moving in new directions, new effective means quickly and easily reaching customers. Advertising in the airport area is becoming a potential opportunity for businesses who want to increase their brand image to customers. Understanding the need to promote the brand and image of businesses more and more, we have invested many beautiful advertising positions in the area of airports with the largest number of arrivals and departures in Vietnam.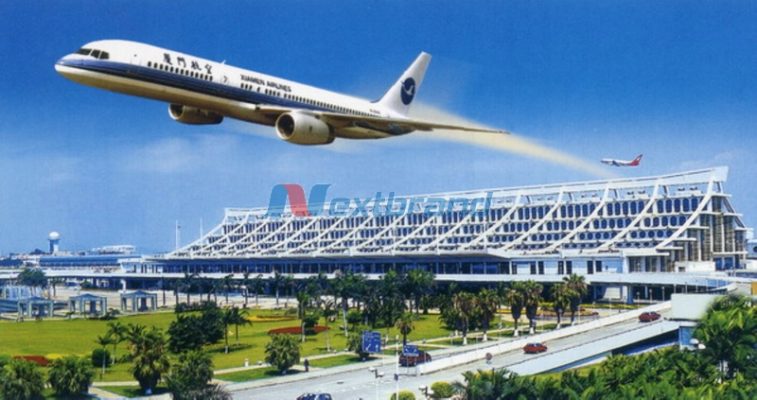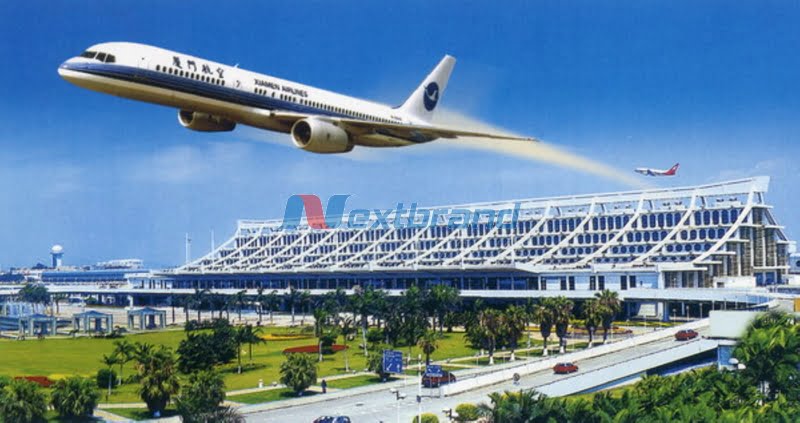 Introduction to Ca Mau airport
Ca Mau Airport is located in Ward 6, Ca Mau City, Ca Mau Province, about 3 km west of Ca Mau city center, about 45 km east of the sea. Ca Mau Airport is a satellite airport, directly under the Southern Airport Group.
Ca Mau airport is located in the center of Ca Mau peninsula so it plays an important role in the development of economy, culture, society, security and national defense of Ca Mau province and contributes to bringing Ca Mau city up. grade-2 urban areas, at the same time promote the development of neighboring provinces.
At Ca Mau Airport:
Ca Mau is famous for its abundant natural resources, bringing diverse tourism potentials, many local routes and places to attract domestic and international tourists in the form of eco-tourism. Ca Mau also has many historical relics, traditional festivals and ethnic groups living in the province expressing the cultural identity of Vietnam and the delta culture. Besides, Ca Mau also has an abundant source of aquatic products to attract foreign investors and businesses to develop the fishery industry.
Ca Mau Province has just announced the adjustment plan of Ca Mau Airport, period 2020 and orientation to 2030. According to the plan, the total area after adjustment of Ca Mau Airport is more than 244 ha, of which , shared flight area (civil and military flight) managed by Aviation on 166ha.
Target 2020 makes Ca Mau Airport become a 3C domestic airport. The ability to transport 150,000 passengers / year.
Advertising form at Ca Mau airport
Currently, the advertising models at the airport are bringing high efficiency such as: LED screens, billboards, drop boards, light boxes, decals on luggage trolleys …. Nextbrand Vietnam provides a variety of airport advertising for businesses so that they have a wide range of advertising options suitable to their budget and development orientation.
The advertising at Ca Mau Airport will help businesses advertise their brands in the most convenient and effective manner, and businesses will reach a large number of customers.
Benefits of advertising at Ca Mau airport:
With the important geographical position and potential economic, political, social position of businesses when choosing the advertising form of Ca Mau airport will be raised to a new level. The trust of customers will reinforce the business's ability to position its brand to customers.
At the same time with today's hustle and bustle, customers often do not have much time to reach traditional advertising channels. However, when choosing to advertise Ca Mau airport, it is different. With a long wait time for procedures. Customers can easily pay attention to the billboards. Therefore, businesses should choose eye-catching and impressive advertising methods to attract customers' attention:
– Affirm the brand level of the business
– Promote brand, image, message to partners quickly and professionally
– Advertise in beautiful locations, helping customers be more impressed with the company's brand.
– Attract customers' attention directly, without any intermediaries.
– And especially if your company has attracted the target customers, the efficiency brought to the Marketing segment will be very high.
But to do that, businesses need to choose companies specializing in advertising Ca Mau airport with vision. Having an economic strength to choose a prime location, helping the advertising strategy of the business become successful.
Read more: 
Nextbrand Vietnam – The leading enterprise in advertising Ca Mau airport. Nextbrand Vietnam has long been proud to be one of the leading companies specializing in providing various types of advertising at airports all over the country, especially Ca Mau airport advertising at a reasonable cost.As a leading company in the field of communications in Vietnam, Nextbrand Vietnam always wants to bring satisfaction to customers. Our airport advertising designs not only ensure aesthetics, creativity, attractiveness, but also convey the message content of short, concise advertising, building brand images for enterprise.
💘 Let Nextbrand Vietnam bring your Business brand to more customers!
✍ Register to leave a phone number we will advise you.
💕 NextBrand Vietnam accompanies your success
🏠 NEXTBRAND VIETNAM MEDIA JOINT STOCK COMPANY
Address: Room 602, Mo Market Trade Center Mall  No. 459C, Bach Mai, Truong Dinh, Hanoi
➡️Hotline: 0936 737 727 | 024 6668 0000
➡️ Website: https://nextbrand.com.vn/
➡️ Fanpage: https://www.facebook.com/nextbrand.media/