Advertising Tan Son Nhat International Airport is one of three ad positions airport. Tan Son Nhat International Airport is an important communication gateway not only to Saigon but also the South.
Introduction about Tan Son Nhat airport
Tan Son Nhat International Airport is the airport with the largest passenger volume today, with a very convenient location for civil aviation activities due to its location on crowded East-West and South-east aviation routes. – The North of the region, the gateway of Ho Chi Minh City to other economies in the world, is a convenient and ideal stopover in the network of routes from Europe, South Asia to Southeast Asia, Northeast, North Asia and Asia – Pacific. Tan Son Nhat International Airport is located in Ward 2, Tan Binh District, 8 km north of Ho Chi Minh City center, with an area of 850ha ranked second in terms of area.
The airport is also the headquarters of all Vietnamese airlines and is the headquarters of the airport corporation of Vietnam which manages all civil airports in Vietnam.
At Tan Son Nhat international airport
According to statistics, passenger output through Tan Son Nhat International Airport in 2018 reached 38.5 million passengers, 1.5 times higher and far exceeding the designed capacity of 25 million passengers / year. The total number of flights taking off and landing at Tan Son Nhat airport averages more than 700 flights / day. Tan Son Nhat International Airport expects passenger volume during the Lunar New Year of the Lunar New Year in 2020 to welcome over 3.7 million arrivals, an increase of 5.95% compared to the same period in 2019. Time calculated Tet peaks from 10 January – 8 February 2020 (December 16 to January 15). The number of aircraft taking off and landing aircraft reached 25,329 times/trip, up 6.06%. Advertising at Tan Son Nhat airport will impress customers in receiving advertising.
Besides, it is easy to classify customers and target potential customers of each business unit. Passengers on the plane include businessmen, office workers, tourists …, subjects with different income levels. The majority of passengers belong to the corporate management group, often using aircraft to travel to work in cities and other countries. Advertising at the airport helps improve access to this group of customers.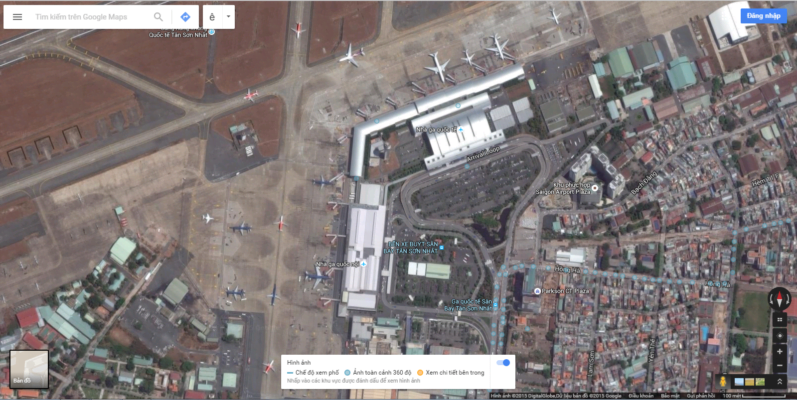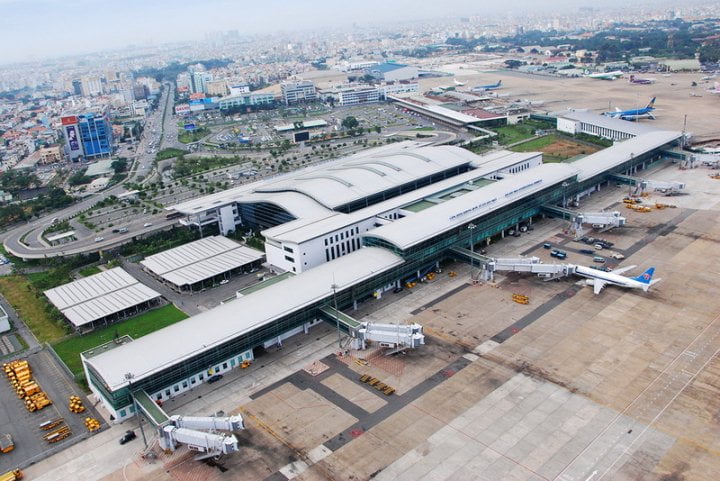 Tan Son Nhat International Airport with an area of 850 hectares on a power head of the station (with a capacity of 15-17 million passengers per year – overloaded when a large number of passengers over 25 million passengers / year, compared to current capacity of the Noi Bai International airport is 6 million, Da Nang airport is 3 million) and also the airport has the largest number of tourists Vietnam. From the center of Ho Chi Minh City 8 km north in Tan Binh District, Tan Son Nhat International Airport is an important transport hub of the South.
Domestic Terminal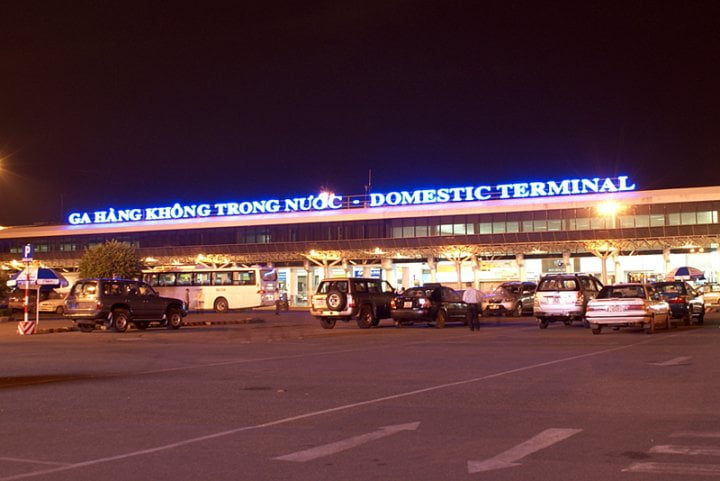 Domestic terminal with an area of 20,000 m², the capacity to serve passengers traveling during peak hours is 2,100 passengers; number counters check-in: 88; the boarding gate: 20; 4 machines on baggage screening; 4 ports from, the baggage carousel 6, 9 gate security checks, 2 lifts, 10 metal test equipment put into use portable, can accommodate up to 6 million visitors each year.
International Terminal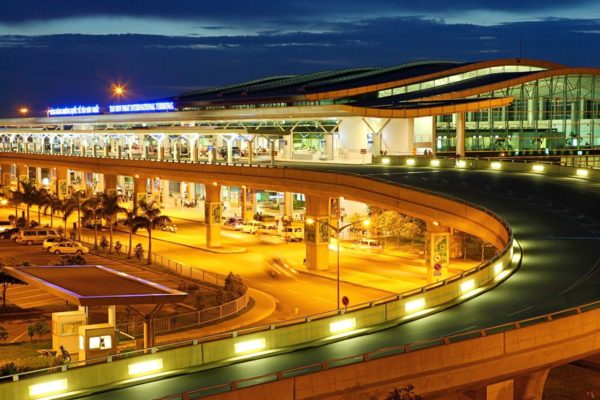 International terminal has a maximum capacity of 15-17 million passengers / year for a total cost estimate: $ 260 million from the Japanese Government ODA. General contractor is the consortium Complex 4 Japanese contractors. The terminal has an area: 95 920 m², of which the area roads and car parking grounds: 78.000 m² floor area roads: 10 540 m², the area of public service roads: 13,000
Statistical tables passenger numbers through the airport as of 2013 with growth of around 8-10%
| | | | | |
| --- | --- | --- | --- | --- |
| | 2008 | 2009 | 2010 | 2011 |
| Total passenger traffic | 12,426,000 | 13,787,000 | 16,461,000 | 18,617,000 |
| Total cargo throughput (kg) | 444,230,000 | 452,702,000 | 545,652,000 | 556,604,000 |
| The number of flights Takeoff and Landing | 98,134 | 110,355 | 130,758 | 157,908 |
Through the above information, the number of clients that access the airport advertising is huge. For customers Head of State, businessmen, leaders and cadres of the business is a potential customer to your brand forward.
Advertising form at Tan Son Nhat airport
Advertising form at Tan Son Nhat airport trivison, slim led, led, light box sign, canvas, glass paste, luggage trolley, … in areas inside and outside the airport. Where passengers come or go, they travel through these areas. So advertising the airport will attract a large number of customers for businesses and create a certain effect when advertising at the airport.
Benefits of advertising Tan Son Nhat airport
With the current number of passengers in the country, when businesses choose to advertise their brands here, many passengers will know it. Customer confidence will be raised to a new level because customers believe that with a high-end place like the airport will be the brand corresponding to it. At the same time passengers at the airport take a lot of waiting time when checking in to the aircraft, so Advertising will hit customers' psychology during that time. Regular and continuous access to a wide range of customers.
Nextbrand Vietnam – A reputable enterprise in the field of Airport Advertising
Nextbrand Vietnam is always proud of being one of the leading companies in providing all types of Airport Advertising across the country with reasonable costs. With many years of experience, Nextbrand Vietnam always follows the motto "Customer is king" so it will bring the most satisfaction to customers when using our services.
Let Nextbrand Vietnam bring your Business brand to more customers! Register to leave a phone number we will advise you.
NextBrand Vietnam accompanies your success 
NEXTBRAND VIETNAM MEDIA JOINT STOCK COMPANY 
Address: Room 602, Mo Market Trade Center Mall No. 459C, Bach Mai, Truong Dinh, Hanoi
️Hotline: 0936 737 727 | 024 6668 0000
Website: https://nextbrand.com.vn/