On February 5th , a plane of Pegasus Airlines – Turkey was broken in three parts after landing at Sabiha Gokcen Airport in Istanbul City.
On the plane, a total of 183 passengers slipped off the runway and broke into three. This resulted in 3 deaths and 179 injuries. Including 2 pilots were seriously injured.
The injured have been taken to 18 hospitals.
Mehmet Cahit Turhan, Turkey's transport minister, said the accident happened at 18:30 (local time), resulting from an extremely difficult landing in bad weather.
After the crash, the fuselage was badly damaged. The head of the plane is almost broken from the body. At the same time, the tail of the aircraft was badly damaged.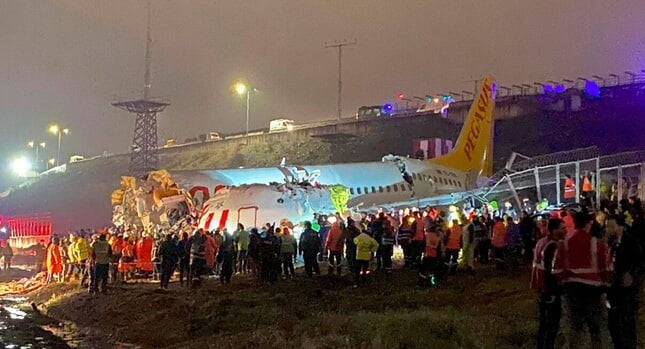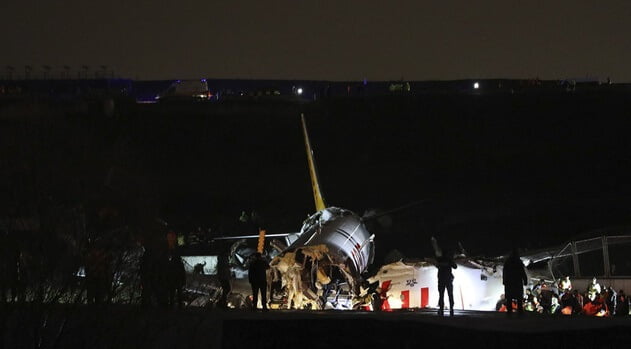 The plane caught fire after sliding off the runway but the fire was quickly extinguished.
Authorities have been conducting an investigation into the accident.
View more:
The Boeing 737-800 aircraft took off from Izmir City – Turkey. Sabiha Gokcen Airport was temporarily closed shortly after the accident. Flights to Sabiha Airport must divert to Istanbul's main airport.
Earlier, a plane carrying 164 Pegasus passengers ran a runway at Sabiha Gokcen airport on January 7 but did not cause any casualties.
Pegasus is an airline based in Istanbul city.This is a low-cost airline, mainly operating domestically besides a number of destinations in Europe, Central Asia …
-According to: Nextbrand collected and compiled-
🏠 Nextbrand Viet Nam
Address: Room 602, Mo Market Trade Center No. 459C, Bach Mai Street, Truong Dinh Ward, Hanoi
➡️Hotline: 0936 737 727 | 024 6668 0000
➡️ Website: nextbrand.com.vn