Under the complicated situation of the Covid-19 epidemic, to meet the repatriation needs of European citizens, as well as to transport medical relief goods to the Czech Republic, on March 25, Bamboo Airways will declare
Flight special route Hanoi – Prague return Vietnamese citizens in Europe repatriated. According to a representative of Bamboo Airways, the airline will coordinate with the Czech Embassy in Vietnam to make a special flight from Hanoi to the capital of Prague (Czech Republic) to bring European citizens home.
At the same time, the flight will also transport medical aid goods of the Vietnamese Government to the Czech Republic, in order to assist the country in addressing the shortage of medical equipment in the context of the Covid disease- 19 is complicated.
"The flight is scheduled to depart at 8:20 am on March 25 from Noi Bai International Airport – Hanoi to Prague, Czech Republic, carrying 280 passengers of Czech and European nationality back home.
Bamboo Airways will operate the wide-body Boeing 787-9 Dreamliner for this special flight. This is one of the most modern wide-body aircraft in the 787 family, Boeing 787-9 Dreamliner has many modern facilities to minimize fatigue for passengers during the flight.
Passengers in need can contact the Czech Embassy in Vietnam directly for more details and purchase tickets, "the representative of Bamboo Airways.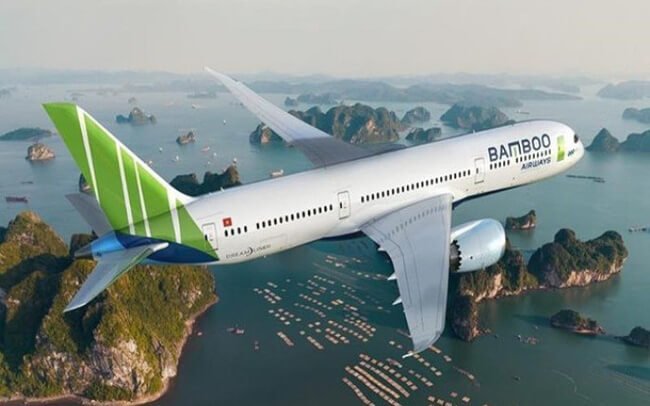 Bamboo Airways' special flight to bring Vietnamese citizens back from Europe will depart on the morning of March 25th.
It is known that this is the first non-stop flight of a domestic Vietnamese airline to the Czech Republic, as a result of the cooperation between the Czech Embassy in Vietnam and Bamboo Airways. The flight is more meaningful when it is carried out for social and human purposes, in the context that the whole world is joining hands in the fight against Covid-19.
View more:
Quotations position advertise at airports
To ensure to minimize the risk of disease transmission, Bamboo Airways representative said that for this special flight, the airline will strictly and comprehensively comply with the strict regulations, recommendations and standards of authorities at home and abroad.
The entire flight crew, service and technical staff for this special flight are experienced, highly specialized personnel, carefully selected and carefully trained, to ensure maximum safety. health for passengers and crew.
The airline also coordinates with authorities to check the health of all passengers before boarding.
After going through the ticket gate, guests will be disinfected spray to eliminate bacteria and viruses on the body before boarding the aircraft, the first step of disinfection upgrade by a Vietnamese airline.
After returning from Prague, the aircraft will be disinfected in the entire cockpit, passenger compartment, cargo hold … according to the highest standards to absolutely prevent the risk of virus infection.
-According to: Nextbrand collected and compiled-
🏠 Nextbrand VIET NAM
Address: Room 602, Mo Market Trade Center No. 459C, Bach Mai Street, Truong Dinh Ward, Hanoi
➡️Hotline: 0936 737 727 | 024 6668 0000
➡️ Website: nextbrand.com.vn
Nguồn: https://www.nguoiduatin.vn/dich-covid-19-bamboo-airways-khoi-hanh-chuyen-bay-dac-biet-don-cong-dan-viet-nam-o-chau-au-ve-nuoc-a469950.html