Among the 20 best airports in the world because of low waiting times, Noi Bai Airport ranks 11th, behind Narita (Japan) and Incheon (Korea) airports.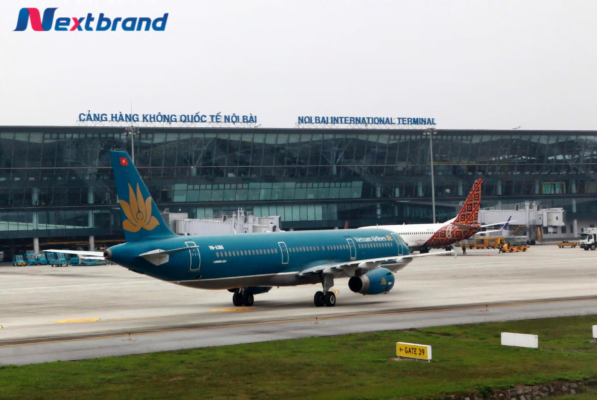 Ranking of the best airports in the world because of short queue times has just been announced by Casago site on August 11th , 2023. This is a website specializing in managing and renting houses and hotels.
To discover which airports are best and worst based on queuing times, Casago analyzed passenger reviews from airlinequality.com.
Each review has a 1 to 5 star wait time rating.Higher stars mean less waiting time.
The results show that Singapore's Changi Airport is the best in the world, with 74.5% of passengers rating queuing time as 4 or 5 stars. Coming in second is Cambodia's Siem Reap airport with 71.43% of passengers rating it 4 or 5 stars.
In this list, Noi Bai airport in Hanoi ranks 11th with 63.33%, ahead of Narita airports in Japan and Incheon in South Korea.
Among them, American airports, including Southwest Florida and Portland, are among the best in the world.
The world's worst airport in terms of queuing times is Grenoble Alpes Isère in France (only 1.59% rated it 4 or 5 stars).
Tan Son Nhat Airport in Ho Chi Minh City isn't on the best and worst list.
Casago also gives an interesting statistic about the most demanding guests when traveling by plane.
Accordingly, those from Malta ranked number 1 in terms of difficulty, when only 21.21% of this nationality passengers rated 4 stars or 5 stars based on queuing time.
Estonians, on the other hand, are considered the most easygoing when 55.17% of passengers rate 4 or 5 stars.
Casago's survey also shows that Vietnamese people are among the top easygoing people. About 54.39% of passengers left a positive review about waiting time at the airport.
This rate is higher than most of the rest of ASEAN (no data available for Laos, Cambodia and Myanmar).
Noi Bai Airport is the largest international airport in the North of Vietnam, about 30km from Hanoi center. This airport mainly serves the people of the capital Hanoi and neighboring provinces in the North.