At present, airport advertising is more and morepopular in Vietnam. We can see a lot of billboards, light boxes, digitalposters and so on everywhere at the airport.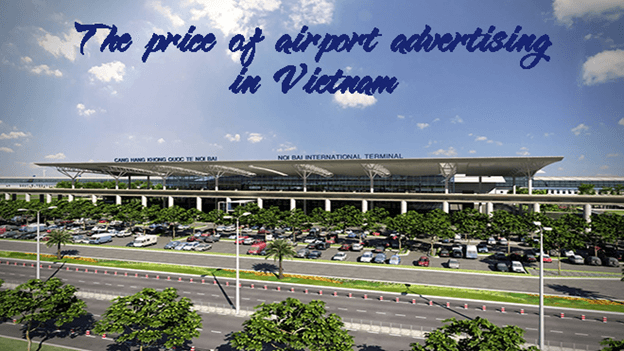 We can even see advertisementson food trays on planes. However, many people believe that the price of airportadvertising is extremely expensive and not as effective as other kinds ofadvertising. It's not entirely true! Why? The following article will ask thisquestion.
View more: Quotations position advertise at airports
Firstly, airport advertising has a lot of benefits!
The reason is that it helps to confirm the level ofthe businesses. Besides, advertising airport not only helps brand promotion butalso makes strong impressions on customers. Customers even include domestic andforeign customers. Therefore, businesses will approach more customers.Moreover, everyone almost has to wait for a long time to do the procedures atthe airport, they can see advertisment on their freetime.
Secondly, there are many types of adertisement, so the price is suitable for each type of advertisement.
In Vietnam, there are many businesses providing different prices for each type of ad. For example, Nextbrand is a prestigious media company supplying airport advertising in Vietnam.
The price of advertisement depends on location. Thebetter the location, the higher the price. For example, if you want to advertiseat Da Nang Airport, you should contact Nextbrand to be consulted about prices.
Airport advertising price may vary depending on these following factors:
Type of advertising: Different types of advertising require different installation equipment, facilities that directly affect advertising costs.
Advertising placement: Crowded, good view, easy-to-attract locations will be more expensive than the others.
Rental duration: Rental duration also directly affects your advertising budget. Usually, a long-term rental package receives more incentives than short-term one.
Frequency of displaying ads: For ads displayed on Frame screens, LCD monitors rental fee will be charged based on the frequency of displaying the advertisements. Therefore, businesses can adjust the frequency of showing ads consistent with their budget.
Currently, the advertising models at the airport are bringing high efficiency such as large billboards, lightbox, Led screens, banner … in waiting areas, public areas …. at the airport.
Finally, Nextbrand is an agency specializing in providing services and consulting solutions for airport advertising campaigns for businesses. Advertisers requiring to lease a location or implementing advertising campaigns at the airport can contact Nextbrand directly for detailed advice.
Address: Room 602 Cho Mo Plaza No. 459C Bach Mai Street, Truong Dinh Ward, Ha Noi
Telephone: 024.6668.0000
Fax: 024 3628.5624
Email: info@nextbrand.com.vn
Website: https://nextbrand.com.vn/